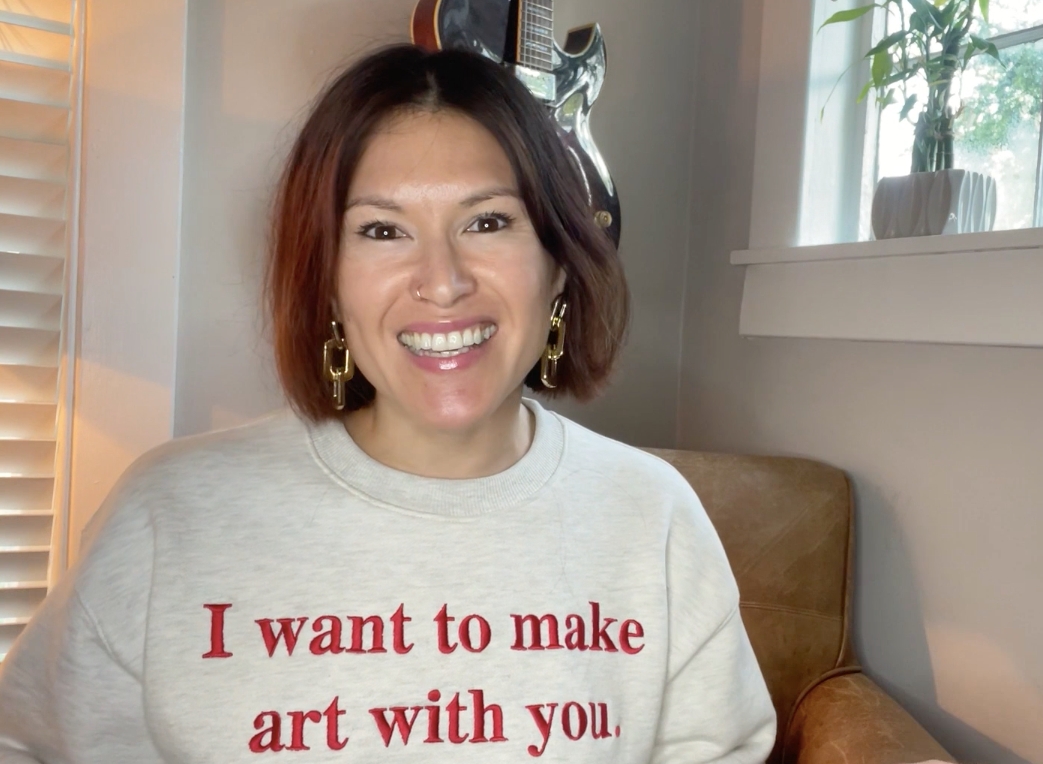 My crowdfunding campaign with ifundwomen is officially live! You can contribute here. 
Performing and playing music is the love of my life. But when I was a little girl, I was incredibly timid. I could never have dreamed of singing on stage. As a shy, half-Chinese granddaughter of immigrants, I believed it was better to stay quiet and not take up space. Secretly, I wanted to sing. I sang quietly in my bedroom, and I danced and sang around the house when nobody was home. 
33 years later, I can say I've come a long way: I played 170 shows in 365 days while living in a 30-ft RV, playing shows across the USA and Canada.. Then I decided to move across the country from California to Nashville, Tennessee to further pursue my career in music. 
Just 4 months after moving to Nashville, COVID-19 hit the world and everything changed. 
Luckily, the music community in this city is unlike any other! I've met not only the most talented musicians and artists, but the most incredible, genuine friends. We've looked out for each other and supported each other through the roller coaster of these last two years, and out of the chaos came some beautiful songs. 
My co-producer Connor Gehlert and I have been working on this project in a super low-budget way, recording mostly at his home studio. We recorded the rhythm section with Michael Beckhart, who was studying audio engineering at the time and wanted to build his experience with recording a live band. 
The record isn't done yet, and I need your help bringing it to life. Asking for help is very nerve wracking, and it can be tough to unlearn the hurtful messaging many of us artists have received that says "artists don't deserve to be paid"--but I believe in the integrity of this music! 
I've come up with some honestly SLAPPIN rewards and incentives for this campaign that I am genuinely excited about! Nashville is so full of creative and interesting people, so I got help from my friends on these unique rewards so you will not only be contributing towards the album, you'll get a cool thing or experience out of it (who DOESN'T want a psychic reading or an E-Book on RV Life!?) 
My goal is to raise at least $10,000, but if we raise more I'll be able to dream a bit bigger and hire help with press to get my name out there, pitch my brand, and get my music heard by a bigger audience. 
Your contributions will help with: 
Creating jobs: your contributions are creating over 16 jobs for people in the music industry. I've been paying as I go and out of pocket for some of my musicians and, quite frankly, they deserve more! The musicians I have on this record are so talented and they are bringing my songs to the next level. Connor Gehlert, my co-producer, has spent countless hours going over these songs with me and bringing them to their highest and fullest sonic potential. This takes a TON of work and patience on his part, so let's get him compensated for this labor of love. 
Mixing and Mastering: this is a crucial part of making a high quality album! You'd be surprised how different some of your favorite songs might sound if they aren't mixed and mastered professionally. Let's make it sound as awesome as possible for your lil' ears! 
Album Art: I'm commissioning my dear friend and visual artist Miriam Speyer design the artwork for this project, which will be printed on T-shirts and/or Tank Tops for your fashionable selves! 
Distribution and Marketing: I will release this album everywhere music is available, and I plan to use your contributions to market the album properly. In a world where there is so much content all the time, it can get really overwhelming for listeners to find what they're looking for. Getting help to create the right content will help get my music to the right ears. 
Thank you SO MUCH for reading my story. Your support truly means the world to me, and I can't wait to bring this record into the world. Let's do this, ya'll!